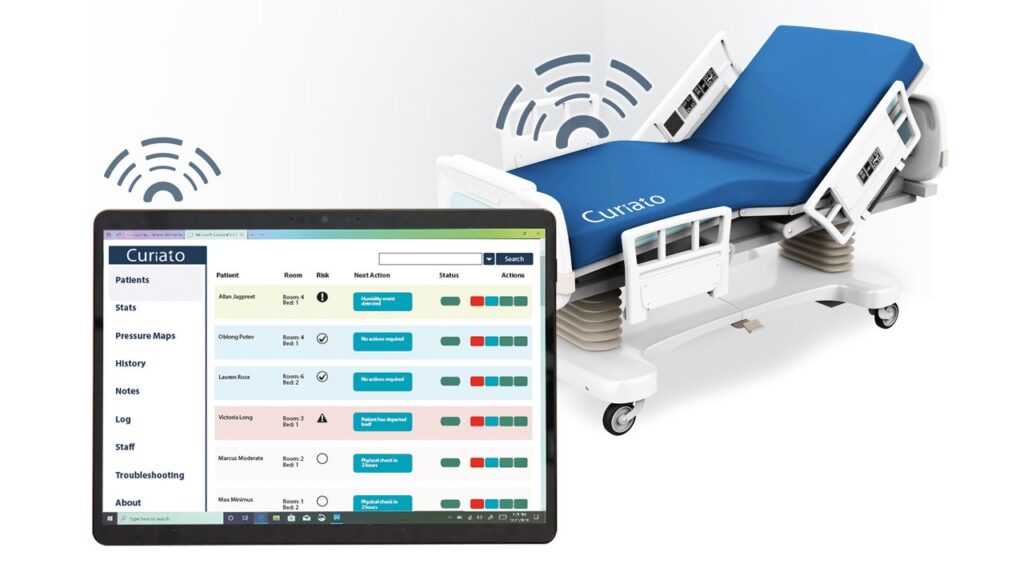 Ambient patient monitoring
Smart surface monitoring uses the bed surface to continuously monitor the pressure and humidity of the patient. The feasibility of this approach has been validated in a 104-patient clinical pilot.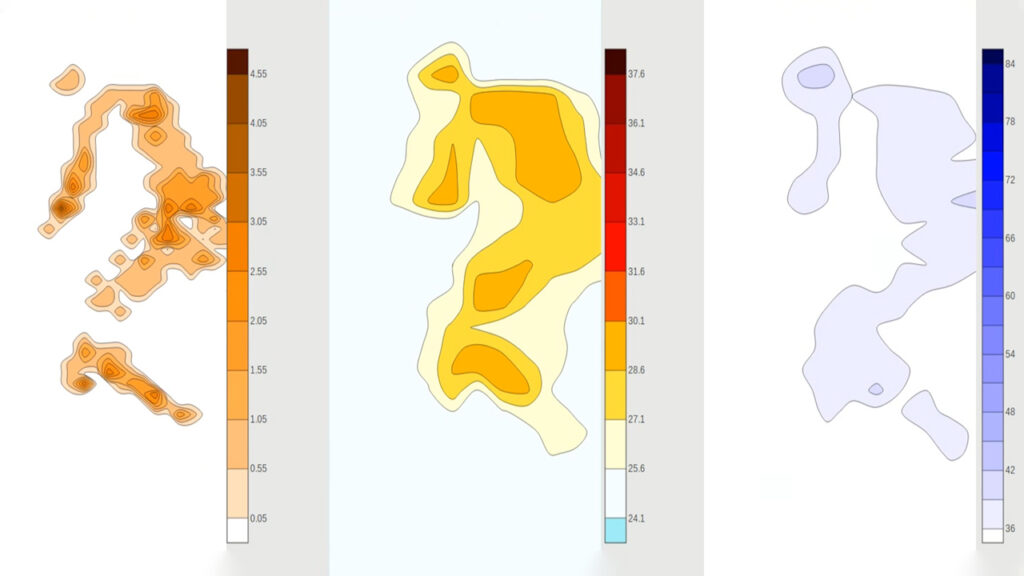 Actionable patient data and insights
Smart surface monitoring generates clinical-grade data from beneath the patient and unlocks high-value insights. These insights have broad clinical potential across healthcare.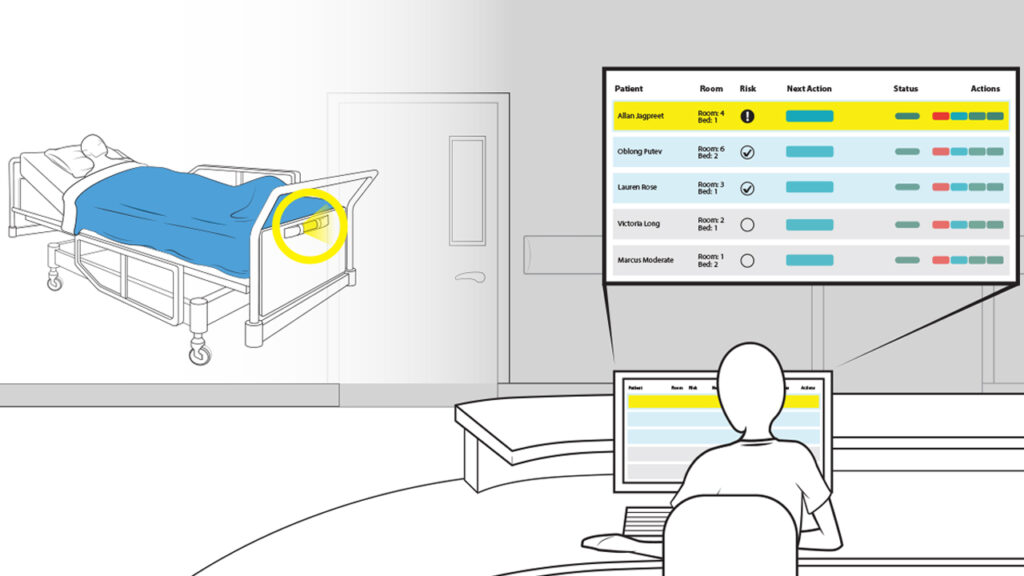 Contributing to data ecosystems
Health care facilities are investing in data ecosystems to capitalize on the benefits of new technologies. Our platform is interoperable and designed to support any ecosystem or command centre application.